COVID-19
Online therapy sessions now available
As the spread of the coronavirus continues to impact our daily lives, we are reminded about keeping our community safe, and although we are encouraged to remain physically distant, it is important for you and your children to remain socially connected.
What we are doing
During this trying time, Youthrive and its staff are dedicated to providing our clients with continued support. We are monitoring the situation closely and following advice from Queensland Health and the Department of Health in relations to management and containment.
We are still able to offer face-to-face appointments. We are committed, as always, to providing our families and staff with a safe environment. As such, we are taking additional precautions on top of our normal procedures in order to minimise the risk of infection.
Our clinicians can also work with families remotely through a number of communication channels, such as phone consults and telepractice, across all our services. We can assist by developing home programs, parent coaching and advice, reports, and visual supports and resources.
What you can do
If you are attending our clinics, you can help us provide a safe environment for others, particularly those who are elderly or at risk, by doing the following:
If you meet ANY of the following criteria, please see your doctor prior to your next appointment and follow their expert advice regarding necessary precautions:

You and/or your children have travelled anywhere overseas within the last 14 days OR
I am suffering fever and flu-like symptoms, i.e. sore throat, cough, shortness of breath and/or fatigue OR
I have had close or casual contact with a confirmed case of COVID-19

If you are not sure if you should keep your appointment, you can:

Take Qld Health's Novel Coronavirus Quiz – CLICK HERE OR
Call our friendly reception team to discuss any concerns

If you are interested in receiving sessions via telepractice, please let your Youthrive clinician know, or call your nearest clinic.
As always, it is important to look after yourself by eating a healthy, balanced diet, getting regular physical activity, sleeping well and reducing stress. Parents who feel cared for themselves are better able to respond to the needs of their children.
Our thoughts go out to those who have been impacted by this crisis.
Telepractice
What is telepractice?
Telepractice (also know as telehealth) is the use of digital information and communication technologies, such as computers and mobile devices, to access health care services remotely. At Youthrive, we are embracing technology and delivering our services at a distance by using telepractice to connect our clinicians to children and their families. These services include individual consultations, group sessions and assessments. We can also assist by developing home programs, parent coaching and advice, reports, and visual supports and resources.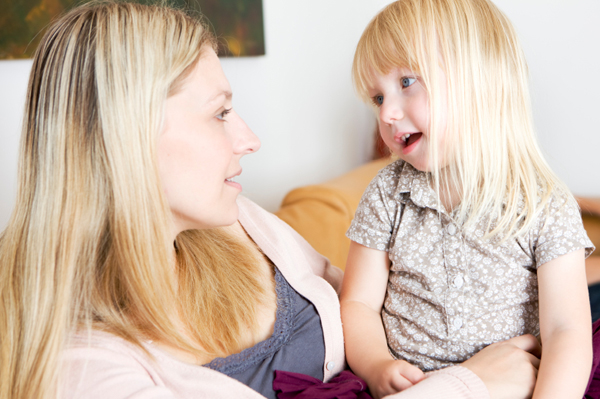 Is telepractice right for my child?
Our team will assess your child's needs to determine if telepractice is the most appropriate method for supporting your family. We will consider any factors that may impact your telehealth therapy sessions. Some of these factors may include vision or hearing difficulties, ability to sit and focus on a computer, sign language use, use of Alternative and Augmentative Communication (AAC), severity of communication deficits and their impact, and availability of technology.
What technology will I need?
You will require a device that has a microphone and speaker, such as a computer, laptop, smartphone or tablet. You will also need webcam and a good internet connection (the minimum standard is 3-5Mbps). You can assess your internet connection from websites such as speedtest.net. Some environments or communication needs may also require the use of headphones. To access the platform for telepractice services, we will send you a link via email.